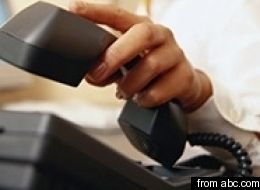 If you get a robocall informing you that you should not vote in a recall election in Wisconsin today, please double check. You need to go to the polls between the hours of 7AM and 8PM in 6 recall districts and vote in person as usual. In 6 districts-including District 10 where calls like these were received –  it is too late to use an absentee ballot and if you ever do so, you can consult with your local clerk.
Look HERE to find out where to vote. And HERE is a rundown of who is running and where.
UPDATE: From an anonymous source on tumblr: 'Why are you lying about Wisconsin Right to Life telling people not to vote. The entire script says:
"Hello, this is Barbara Lyons from Wisconsin Right to Life. I'm calling today to let you know that you will be receiving an absentee ballot application for the upcoming recall elections in the mail in the next few days. These recall elections are very important and voting absentee will ensure that your vote is counted and that we can maintain a pro-family, pro-life state senate. We hope that we can count on you to complete that application and send it back to us within 7 days."'
I am being called a liar for taking to task an organization that seems to be obscuring the truth: calling people to send them an absentee ballot the day before a make or break election which pits a real Democrat against a fake one. Whomever gets through this election faces off with the Republican. If the real Dem does not make it, they're history. This election day is critical.
And here is a recording of the call:


Please record details if you get one of these robocalls. If you live in one of the recall districts and have the ability to record your phonecalls today either with your computer or an answering machine, please be prepared to do so.
I believe they've been received in district 10, which includes River Falls, and the 30th district, which includes Green Bay. The note which indicates district 30 was a target came from the Stand With Senator Dave Hansen group. This blog entry
says that district 10 was a target.
"There's a robocall telling people absentee ballots are in the mail and telling them NOT to go to the polls tomorrow. It's coming from the 703 area code (D.C.), and we need to get a recording of it and the phone number. SPREAD THE WORD and ask people to help. Added information is: 703 is Northern Virginia but the recording said it was Wisconsin Right to Life." [I am not sure which district this note originated in. It was passed on to me by a Dane County resident]
AND
"Just got a recorded phone call from VIRGINIA from the right to life people, saying that they would be mailing me an absentee ballot, for the upcoming recall elections, within the next few days and they would appreciate it if I would sign it and return it within the next five days! WHAT THE HECK IS THAT ALL ABOUT! I'm pretty sure that if I need an absentee ballot that I have to get it from my town clerk…..the recording said that if I had questions, I could reach the right to life offices at 877-855-5007. The phone call came from 703-410-3201." [this note is from a district 30 resident]
I googled 703-410-3201 on the chance something would turn up and it did. Several people reported that
a 'Joe the Plumber' message was left  – which came from that number  – asking them to support Scott Walker in March this year.(Below are screen prints I took of the site last night in case the information is removed.)